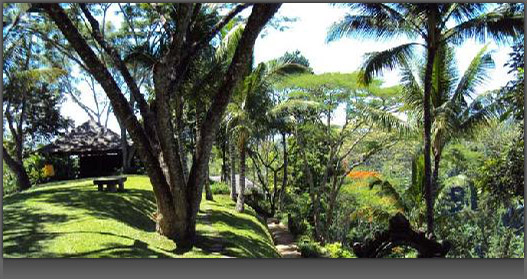 Shambhala Communication Skills:
High Risk Ways of Communicating
Knowing how to communicate with the mental, emotional, physical and spiritual aspects of yourself will teach you everything you need to know about communicating with other people. There are high risk ways of communicating as well as constructive ways of communicating with yourself and with others. Break the habit of communicating with yourself in high risk ways and practice constructive self-talk. Doing both will enable you to effectively communicate with yourself and with others.
HIGH RISK WAYS OF COMMUNICATING
If your goal is to encourage two-way communication the following twelve styles of communication will interfere with open communication.
DIRECTING, ORDERING, COMMANDING

("You must … " "You have to … " "You will … ")

Directing, ordering and commanding are high risk ways of communicating. Directing, ordering and commanding create a downward flow of communication with little chance of anything but a defensive response. Unless these authoritarian styles of communication are being used in a military setting, they produce fear, active resistance and rebellion. They invite "testing." These styles cut off any further communication and they provoke defensive or retaliatory reactions. Even if people respond to your orders, they may retaliate later.

WARNING, THREATENING, ADMONISHING, PROMISING

("You had better …" "If you don't, then … " "If you do this I promise I'll … ")

Using threats and promises may place you in a temporary position of power, but they make the other person feel powerless and hostile. These styles also invite "testing." They may cause individuals to obey, but only out of fear and only for as long as they are closely watched. As with directing and ordering, these styles produced resentment, anger, resistance and rebellion.

MORALIZING, PREACHING, OBLIGING

("You should … " "You ought … " "It is your duty … " "It is your responsibility …" "You are required …")

Shoulds and oughts place you in judgment over and above other people. These styles are like directing and ordering except that they drag in "duty" and some vague external authority. Their purpose is to make the individual feel guilty or obligated. People sense the pressure of such messages and frequently resist and dig in their heels. Individuals often respond with "Who says I should?" or "Why should I?" or "Who are you?" or "You can't make me."

PERSUADING WITH LOGIC, ARGUING, INSTRUCTING, LECTURING, DEBATING

("Do you realize …" "Here is why you are wrong …" "That is not right …" "The facts are … " "Yes, but …")

Logic and teaching says that your beliefs and knowledge are superior. These styles provoke defensiveness and often bring on counter-arguments. They also make people feel inferior, because these styles imply that you are smart and they are dumb. Persuasion, more often than not, simply makes others defend their own position more strongly. Remember, having logic on your side does not always bring forth compliance or agreement.

ADVISING, RECOMMENDING, PROVIDING ANSWERS OR SOLUTIONS

"What you should do is … " "Why don't you … " "Let me suggest …" "It would be best for you … ")

Advice and solutions can create dependent relationships, especially when the advice is correct. People who ask for advise do not really want it. Advice implies "superiority" and can make the "seeker of advice" feel inadequate and inferior. "I should have thought of that." The "seeker" may respond to advice with resistance and rebellion – "I don't want to be told what to do." Often individuals resent suggestions by others – "Let me figure it out myself."

Failure to follow your advice may make the "seeker" feel guilty or fearful of letting you down. Giving advice does not encourage people to develop their own resourcefulness and creative thinking. People may simply respond by feeling like you don't understand – "How could you suggest that? You don't know how scared I am." "When I want your advice, I'll ask for it." Also, if the advice turns out wrong, the listener can duck responsibility – "You suggested it; it wasn't my idea."

EVALUATING, JUDGING NEGATIVELY, DISAPPROVING, BLAMING, NAME CALLING, CRITICIZING, RIDICULING

("You are bad." "You are lazy. "You are not thinking straight." "You are acting foolishly." "Your hair is too long.")

Criticism and negative evaluation places you in judgment of another. More than any other type of message, this style makes people feel inadequate, inferior, incompetent, bad or stupid. It can make them feel guilty, too. Often people respond very defensively – nobody likes to be wrong. Evaluation cuts off communication – "I won't tell him what I feel if I am going to be judged."

PRAISING, APPROVING, POSITIVE REINFORCEMENT

("You're a good worker." "You've done a good job. "That's a very good drawing." "I approve of …" "That's a nice thing to do.")

Praise and agreeing implies that you know what is ultimately good and bad. Praise and positive evaluation may not always have the effects you generally assumed. If you let individuals know they are being judged positively, they often infer they can also be judged negatively. Then, too, when frequently judged positively (praised), the absence of it in a particular situation can be interpreted as a negative judgment – "You haven't said anything nice about my work, you must not like it." Often people experience praise as manipulative – "You're just saying that to get me to do more."

SUPPORTING, REASSURING, EXCUSING, SYMPATHIZING

(It's not so bad …" "Don't worry." "You'll feel better." "That's too bad.")

Reassurance often says, "I'm not really interested in you or your experience." You may be using these styles without understanding their negative effects. Reassuring people may make them feel that you don't understand – "It is easy for you to say that, but you don't know how scared I am." If "Everything" does not "turn out all right" after you reassure them, people can feel resentful toward you for misleading them.

DIAGNOSING, PSYCHOANALYZING, INTERPRETING, READING-IN, OFFERING INSIGHTS

("What you need is …" "What's wrong with you is …" "You're just trying to get attention …" "You don't really mean that." "I know what you need." "Your problem is …"

Analyzing and interpretating indicates that you have a superior grasp of the situation. To tell speakers what they are "really" feeling, what their "real" motives are, why they are behaving the way they are, can be very threatening – "She always thinks she knows what I'm feeling." Playing "psychoanalyst" is dangerous and frustrating. If your analysis is wrong, the individual resists; if your insight is "right," the individual can feel exposed, naked, trapped. The "here-is-what-you-need" message implies that you are superior – and you know more. People are frequently resentful and angry when others "interpret" their motives. Interpretations, more than likely, will stop communication rather than encourage it.

QUESTIONING, PROBING, CROSS-EXAMINING, PRYING, INTERROGATING

("Why … ?" "Who … ?" "Where … ?" "What … ?" "How … ?" "When … ?")

Questioning and probing can be controlling and intimidating. The response to probing is often to feel defensive or "on the witness stand." Many questions are threatening, because people may not know why they are being interrogated. People often feel the questioner is "nosey" – "What are you driving at?" "She always has to know where I've been."

DIVERTING, AVOIDING, BY-PASSING, DIGRESSING, SHIFTING

("Let's not talk about it now." "Not at this meeting." "Forget it." "That reminds me." "We can discuss it later."

Indirect messages, ignoring, shifting, and changing the subject can be subtle ways of avoiding real issues. These styles make people feel you are not interested. They may feel you don't want to understand. These styles communicate a lack of respect and they make people feel rejected.

KIDDING, TEASING, MAKING LIGHT OF, JOKING, USING SARCASM, HUMOR

("Why don't you burn down the place?" "Get up on the wrong side of the bed?" "When did they make you boss?"

These styles quickly cut off communication. They make people feel you are not interested and these styles show a lack of respect. They often make the people angry, because they are easily misinterpreted. These styles are often a cover for hostility; consequently, they may provoke counter-hostility.
CONSTRUCTIVE STYLES OF COMMUNICATING
If the twelve preceding styles roadblock communication, then what's left? You still have several options to choose from and they are listed below. Practice all four of these constructive styles of communicating. Mix them up and let the moment tell you which to use and when. But most important … Remember is to listen with your heart, not your ears!
Passive Listening:
Passive styles of listen do not demonstrate understanding, but they do keep people talking.
Silence (waiting out a pause). Mouth shut.
Simple acknowledgement: Oh! I see, Yes, I hear you, Hmm.
Door openers: I'm glad you are telling me … Tell me more about …
Active Listening:
When you are active listening do not try to solve the speaker's problem. Do not sympathize with the speaker. And, above all, do not give advice. Just reserve judgment and listen with your heart, not with your ears.
Active listening demonstrates understanding and acceptance; it is a low risk, high trust way of communicating. Active listening is done by reflecting back to the speaker what your heart is hearing.
"Sounds like you are angry with me."
"Seems like you have been pushed beyond your limits."
"That makes you feel dismissed."
"That was a pleasant surprise."

When you are active listening it is not so important that your heart heard right. What is important is that your heart is involved! A wrong guess from your heart is as good as being on target. Either way you are communicating your interest and involvement with the speaker.
*This material is a collection of many peoples wisdom the original author is unknown.