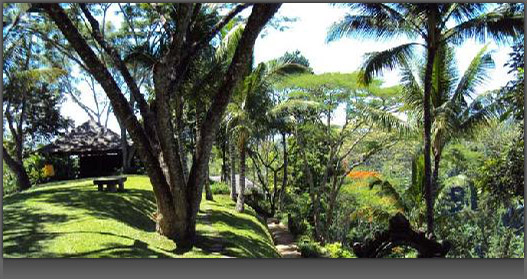 Shambhala Communication Skills:
Reading Body Language
Only ten percent of communication occurs through the spoken word. Ninety percent of communication happens through our unconscious reading of body language. Understanding your mental, emotional, physical and spiritual facets by observing your own body language will teach you everything you need to know about reading the body language of others.
This is not to say, however, that by expertly observing yourself you can become a private mind-reader. Understanding others through their body language requires you to abstain from believing what you think you see until you find the courage to share your observations with the individual(s) you are observing. Reading body language is only as valid as the shared understandings that it promotes between the observer and the observed.
Now that you have been introduced to Shambhala Life-Skills and the Communication Skills you may be ready to responsibly begin to read your own and other peoples' body language. Pay attention to your own, then reading the body language of others naturally follows.
READING YOURSELF THROUGH YOUR OWN BODY LANGUAGE
Reading Your Emotions
Take Note of Your Emotions As You Observe Your:
Posture while you are sitting, standing and walking. Are you erect or slouching? Are your muscles in your legs, back and buttocks tense or relaxed?
Gait while you are walking. Is it long, strong, grounded, steady and even, or is it short, weak, uneven, unsteady, and ungrounded?
Facial muscles with your third eye when you are talking to others and when you are quiet and alone. Is your brow furrowed? Are your eyebrows being drawn together? Are your lips relaxed or tense? Are you smiling? Why? Smiling is frequently a sign of deference … Are you deferring? Are your jaws relaxed, or are you clenching them?
Reading Your Mental States
Take Note of Your Thoughts As You Observe Your:
Hands and your feet. Are they quiet or in motion? Are they wet or dry? Are you biting your nails? Are you scrunching up your toes in your shoes? Are you scratching yourself?
Heart and stomach. Is your stomach empty or bloated? Does your stomach have butterflies in it or is it in a knot? Do you have gas or heart burn? Is your heart open or closed? Is it racing or quiet?
Reading Your Spiritual Integrity
Take Note of Your Spiritual Center As You Observe Your:
Voice and its intonation? Is your voice deep and resonate, or is it thin and tinny? Is it solid and steady or weak and wavering? Is your throat open and clear, or are you clearing it, coughing or choking? Is it dry and raspy? Ask yourself, "Why?" And listen for the answer with your heart.